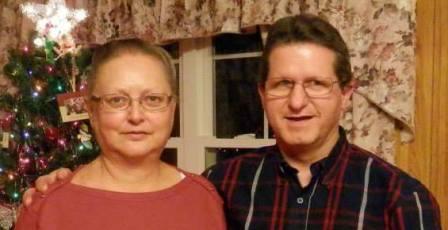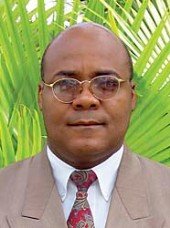 Dear Friends, we are glad to be able to introduce you to Rev. Benjamin Salvant who is working for the Lord in Haiti. My wife, Sandra has known him since 1977. He graduated from Bible School with her at West Virginia Bible School in Point Pleasant, West Virginia. Bro. Benjamin Salvant is doing a wonderful work for the Lord in Haiti. He started a church that is growing very quickly with hundreds of new converts every year. He has a radio ministry that is reaching hundreds of thousands of people with the Gospel in Haiti. The Lord is blessing the work and souls are being won for the Lord and the devil is being defeated. He is worthy of your support which will be an eternal investment in God's Kingdom. You can make donations on this website through the donation button on the left. Please pray for Brother Benjamin Salvant and the work in Haiti daily. May the Lord bless you!
Chris and Sandra Hancock
President of Pilgrim Tract Society Inc / Secretary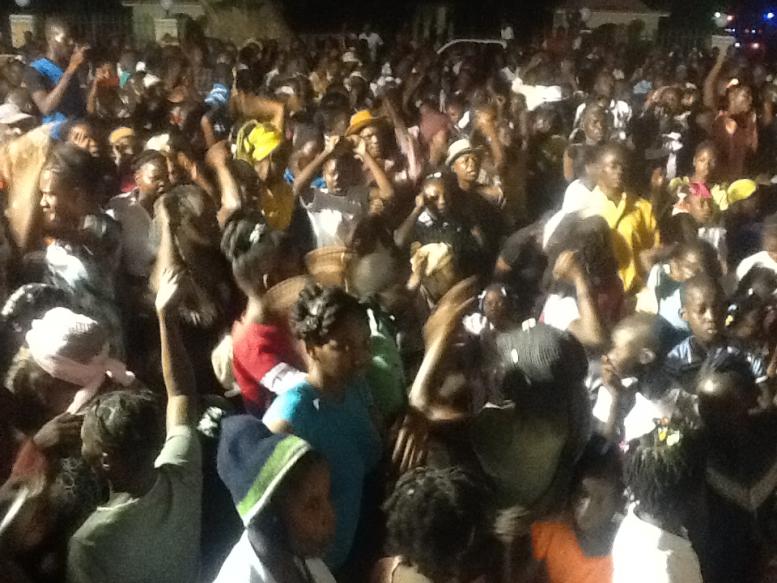 For the crusade of the year of 2015, we had more than 5,000 people that came.
We praise our Lord for that.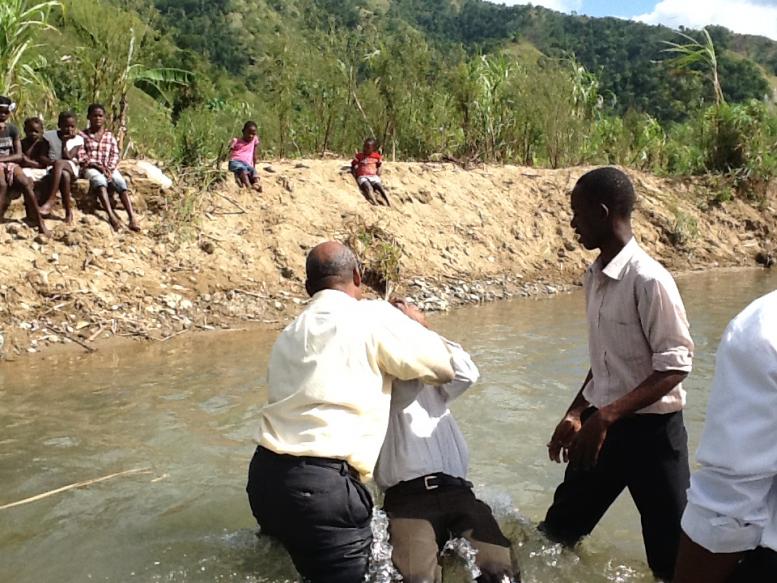 Brother Benjamin Salvant has baptism service every year in the church in Haiti.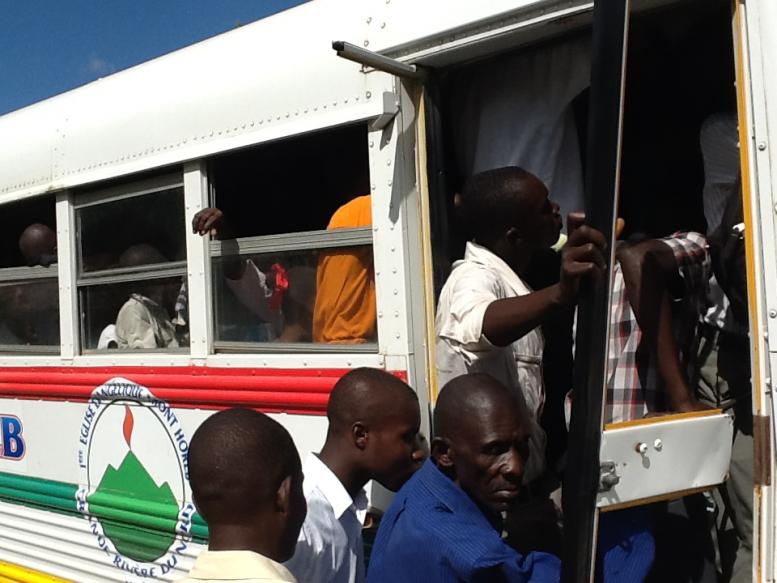 People are picked up every Sunday by our church bus to bring them to church.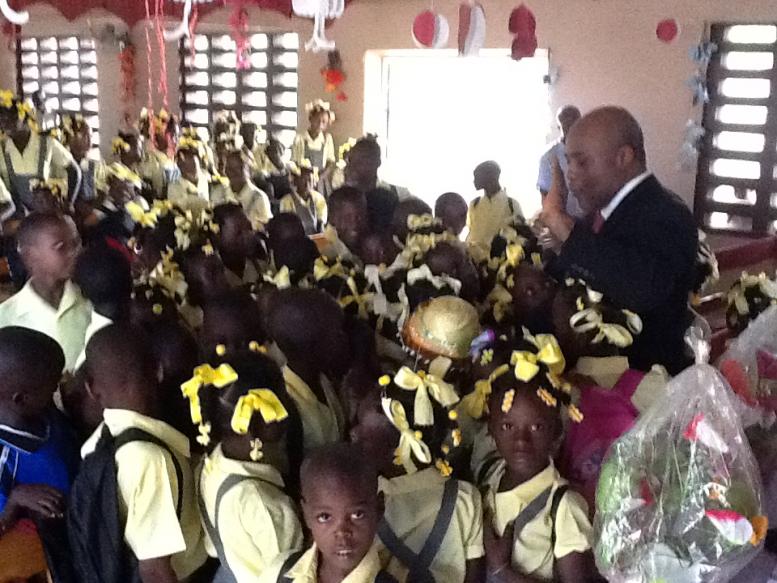 Brother Benjamin Salvant preaching the Gospel to children in School in Haiti.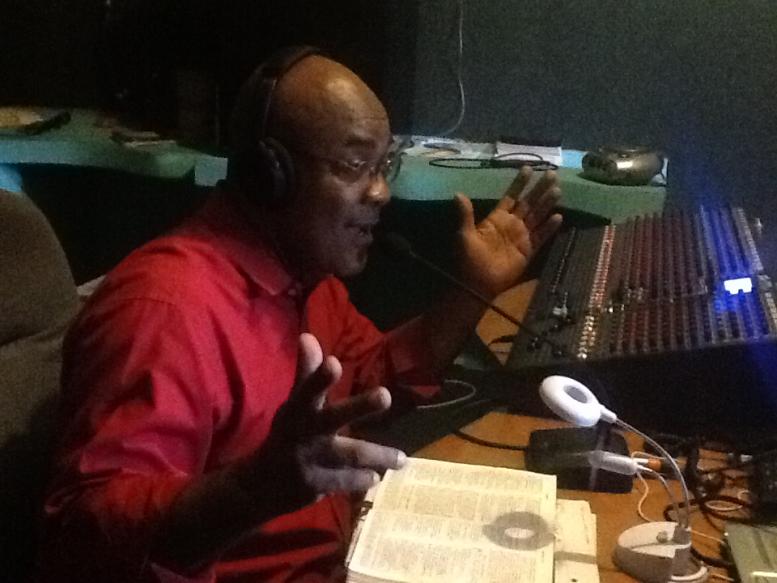 Brother Benjamin Salvant preaching the Gospel on Mount Horeb Radio Station in Haiti.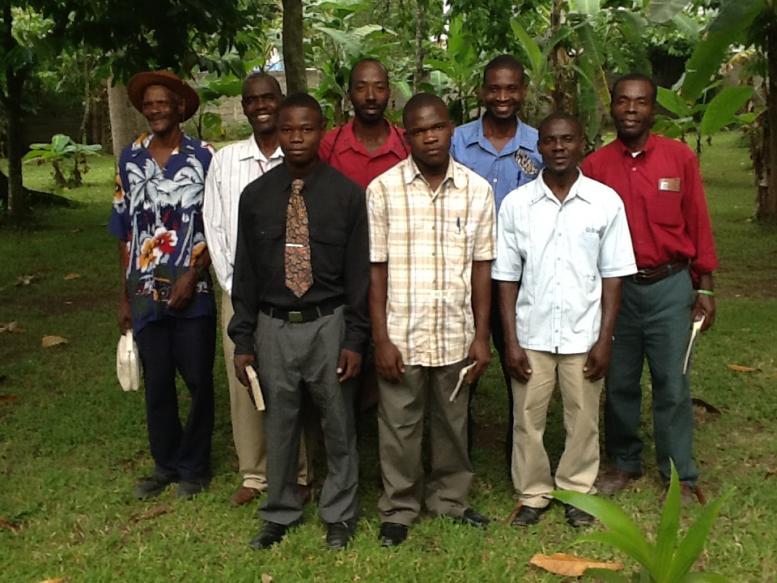 Training and teaching others to work for the Lord in Haiti and spread God's Word.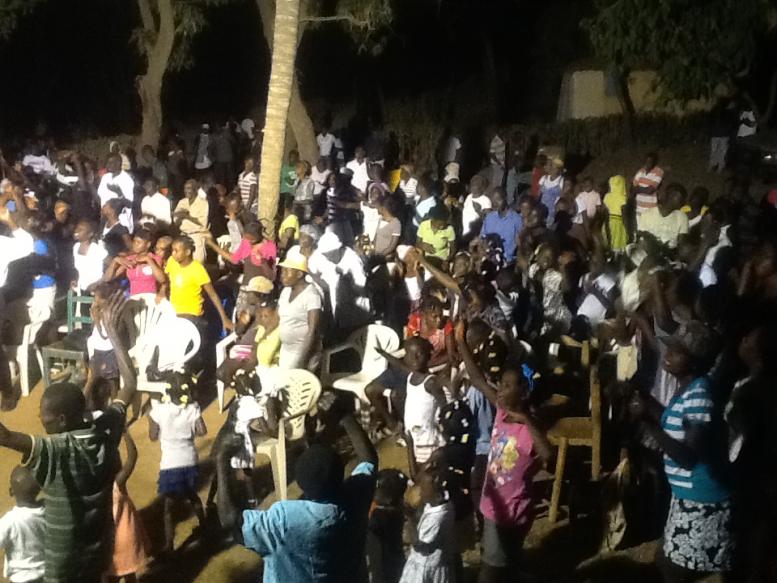 We have street meetings in Haiti to reach many with the Gospel. We see many repent and surrender their life to Jesus through this ministry.